Cultural programme
The detailed schedule of the festival (time and rooms) can be found here.
Suvereno – Freedom Art Consciousness Energy
Saturday, 4 PM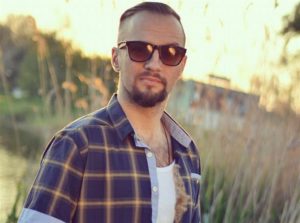 The acronym of this Slovak rapper hides the symbols of Freedom, Art, Consciousness, Energy but also the word "sovereignty" – independence, supremacy, rampancy as a key treat in his art and life.
Therefore S.U.V.E. is more than music. It is a life story, experience and transformation of a man who tries to be a good example for the young and to upraise their natural potential. Besides creating music, he carries out various educational and enlightening activities by means of discussions, lectures, supporting charity and environmental projects, travel activities as well as motivational educational concerts on schools. Moreover, he is the author of the book Transformation with the subtitle "By changing myself I change the world", which came out at the end of 2015 with extremely positive feedback.
"When changing the society, we need to start working with youth. I would like to awaken the natural potential of young people and steer them to healthy values," explains Suve. He decided to support the festival with a 30-minute performance, without asking for compensation.
---
JoMo
Friday, 5:00 PM
JoMo (Jean-Marc Leclerq) is a French singer and Esperantist. Originally from Lyon, he now lives in Toulouse. He used to be a member of the band "Les Rosemary's Babies".
JoMo shows strong support for linguistic diversity through his music. His repertoire includes traditional as well as rock music in 22 languages, including Esperanto (he even published several CDs in this language and he is one of the most famous Esperanto musicians in the world). This feat earned him a mention in the Guinness Book of Records in 2000 for the most multilingual concert (22 songs in 22 languages).
His upbeat and energetic songs – in several languages – will set the mood and make you dance along during LingvaFest', and he will even maybe beat his own Guinness record by trying to sing in 23 languages! ☺
---
KaFe Band
Saturday, 5:00 PM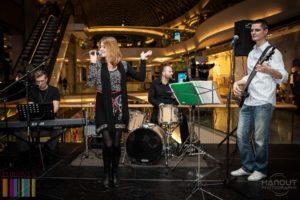 The highlight of the cultural programme on Saturday will be a concert at 5 PM of KaFe Band. Katarína Feldeková, a Slovak singer with an original and very pleasant voice, will sing beautiful songs in many genres and with lyrics written by her father Ľubomír Feldek, together with KaFe Band – Katarina Feldek Band, consisting of top-notch musicians. Their repertoire is made up of chansons, especially classical chansons. Katarina will also perform jazz, blues and songs from musicals. You will be able to hear her sing at LingvaFest' in six languages! We can't wait ☺. A small teaser:
---
Steve Lin (Pišta Linovecký)
Friday and Saturday, the time will be announced later
Have you heard his cover version of Mandolína? It become a hit on the Internet a while ago: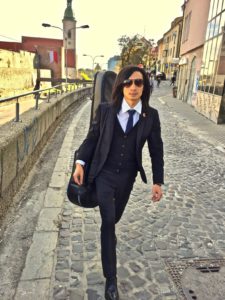 But Pišta has more interesting songs in his repertoire, in Slovak, but also other languages (English, Chinese, Spanish). He will play several of them at LingvaFest'! In the meantime, you can like his fanpage on Facebook.
This is how Pišta presents himself on his Facebook page:
Hi guys! I'm Steve Lin from Taiwan , living in Slovakia for 1.5 years now. The reason I came to Slovakia is a long story but I will try to make it short, so the story is , I applied work & travel program to Slovakia. Hope it isn't too short ☺

"I have quitted my job because my life is too short to do something I want by the fear of the early arrival of the unexpected death"

Welcome to message me if you would like to

Have some video/music cooperation
Learn Chinese
Know something about Taiwan
Know more about me

Thank you very much!
---
Zdeněk Hladík: The language of music
Concert (common conversation of ethnic music instruments)
He studied music in Europe, Australia and India. He went through many genres, from his first steps in folk through classical music, country, jazz, rock, pop and back to the roots of music. Nowadays, he plays Eastern music. He is one of the few European zither players and gives concerts with this instrument. He works in collaboration with many organisations as a musician, teacher and musicotherapist.
---
TED cinema about languages
Friday, Saturday, 10 AM-4 PM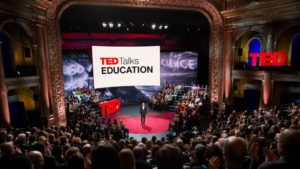 TED is a world-famous conference of talks about ideas worth spreading in the fields of technology, entertainment and design. The videos of the conferences can be watch for free on the TED.com website. In the TED cinema room, you will find a selection of talks about our favourite topic: languages.
The talks will be shown in the TED cinema all day long from 10 AM. They will begin every second hour, the whole playlist is almost two hours long.
---
Exhibition of the winning works of the contest "Indian fables through the eyes of Slovak children"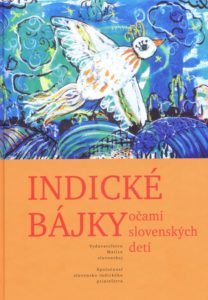 Friday, Saturday, 9 AM-6 PM
The organisation Spoločnosť slovensko-indického priateľstva (Society of Slovak-Indian friendship), with support from the Indian embassy in the Slovak Republic, is organising this contest for the 4th year in the age categories 3-6 and 6-11 years.
The winning works will be shown at an exhibition during LingvaFest', with the participation of the authors of the drawings and the Indian embassy. The works will be used in the final publication. The prizes will be awarded on September 28th, 2018, during the opening of the festival LingvaFest' 2018.
You can find a more detailed description of the contest here.